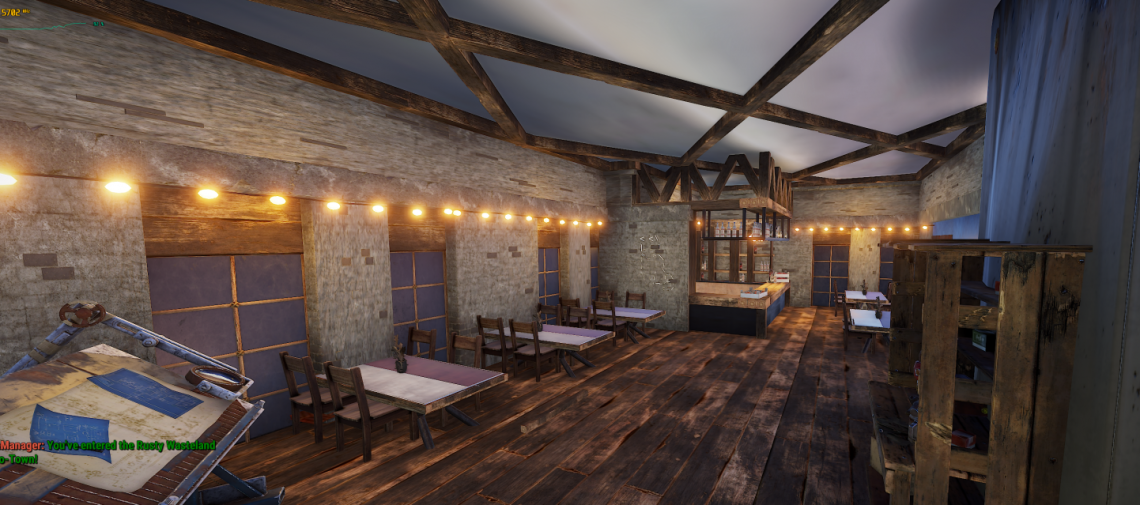 Wipe changelog 23/04/2019
Good morning Wastelanders!
Another wipe has passed by and we are ready to open the "naked world" for you again. This time there are not many changes coming up, but we still have a lot of plans ahead of us!
One of the most important things for now is definitely voting. As you know, after the poll back in February, we decided to try the 3-wipes schedule. We know that we have a lot of players, who are not comfortable with the shorter wipe schedules due their busy lives. We are open for the longer wipes again since they give us a bit more time to work behind the scenes which is less stressful for us as well! We have more place not to rush the things and actually manage more required changes.
For the poll, please check out our Discord in the #voting channel. If you are no member of the Discord, please scroll down in the right side bar and click the "Connect" button!
Upcoming week we would like to look at our loot tables after a long time as we received a lot of complaints about Elite crates including electronic components only etc. You might notice some changes in the loot pretty soon. Please be aware of the fact that changing the loot tables is a really difficult process of going through every possible crate and barrel multiple times and we might forget some items. You can always let us know about that 🙂
Shaddar did a lot of job on the new map again and I must say, it looks amazing! Due upcoming wipe being a Forced wipe, we will skip customizing the map to prevent any unnecessary bugs, glitches or errors appearing but also making the forced wipe smoother.
Biggest attention has got the PVP island which seems to be unused for now. If it will be abandoned also this wipe, we are going to fully remove the PVP forever. Our server was created to be a PVE and we kept getting lots of questions why we don't have any PVP. The answer is easy: for all the toxicity! We want to remain a friendly PVE server 🙂
A few changes of PVP island
Double map size
Large road network
Outpost/bandit camp monument with vending machines
Airport monument
Gas station & supermarket monument
Harbour monument
Pumpjacks
Freshwater sources
Biomes, arid and temperate
You all will spawn in a fresh new starter kit which was created by one of our players (Mr. Flynn, thank you for that!). It includes our logo and looks super pretty 🙂
Brand new town