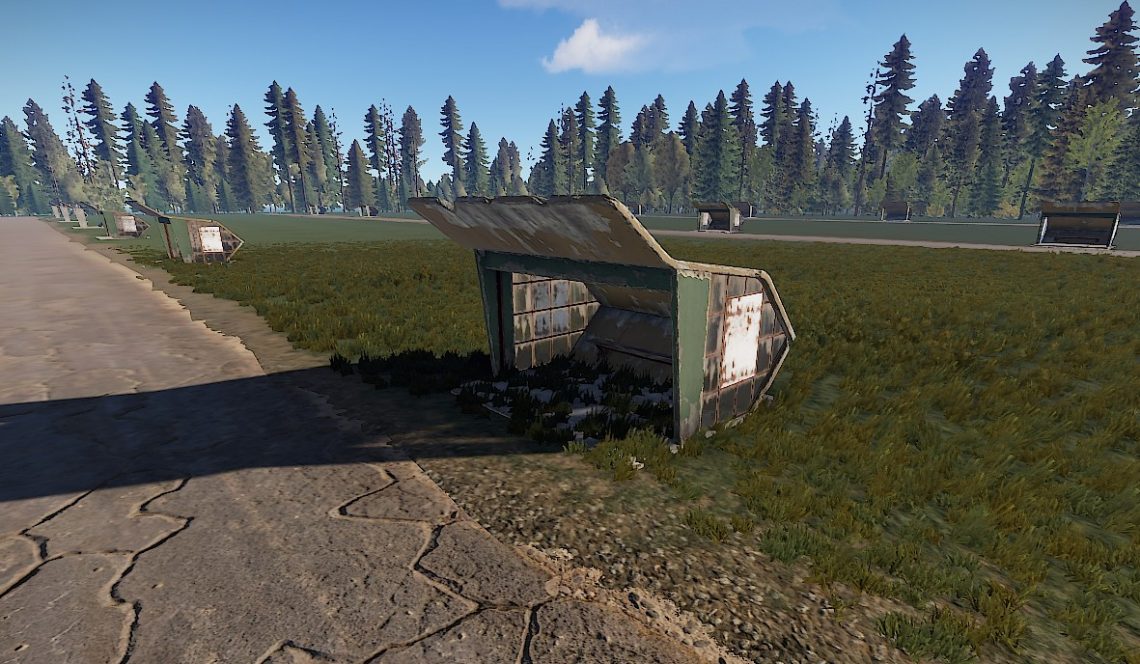 We have a brand new building contest for everyone! Some of you might have noticed a weird island with roads on this map… and that's exactly where we are going with this contest.
The island is located at J31 and has 3 roads with bus stops on the roadsides. Your objective is to be creative and use the bus stops in your base design!
Maximum of 20 foundations (foundation stairs not included)
1 Large furnace
3 Small furnaces
A storage room with at least 2 shelves, which contain at least 4 large chests per shelf.
A bed or sleeping bag
A stone fireplace
At least 2 large planters
Windows should have window bars or reinforced glass
A research table, Repair bench and a Workbench of choice
Add some electronics basic or advanced doesn't matter
At least 10 days of upkeep in the TC
Bigger is not better! We will look especially at creativity.
Go to the J31 Island and choose one of the bus stops to build around
Max 1 base per person/participant
Signup by writing /signup busstop
Contest will end at Wenesday 16th of April 18.00 CEST
You can teleport to the island with /events teleport
1st – €10 coupon for our donation shop
2nd – €5 coupon for our donation shop
3rd – €2,50 coupon for our donation shop
Good luck! 😀
Besides the contest we have also good news, we have finally finished the approval process for Paysafecard, which means that all items in the donation shop can be paid by Paysafecard from now on! 🙂