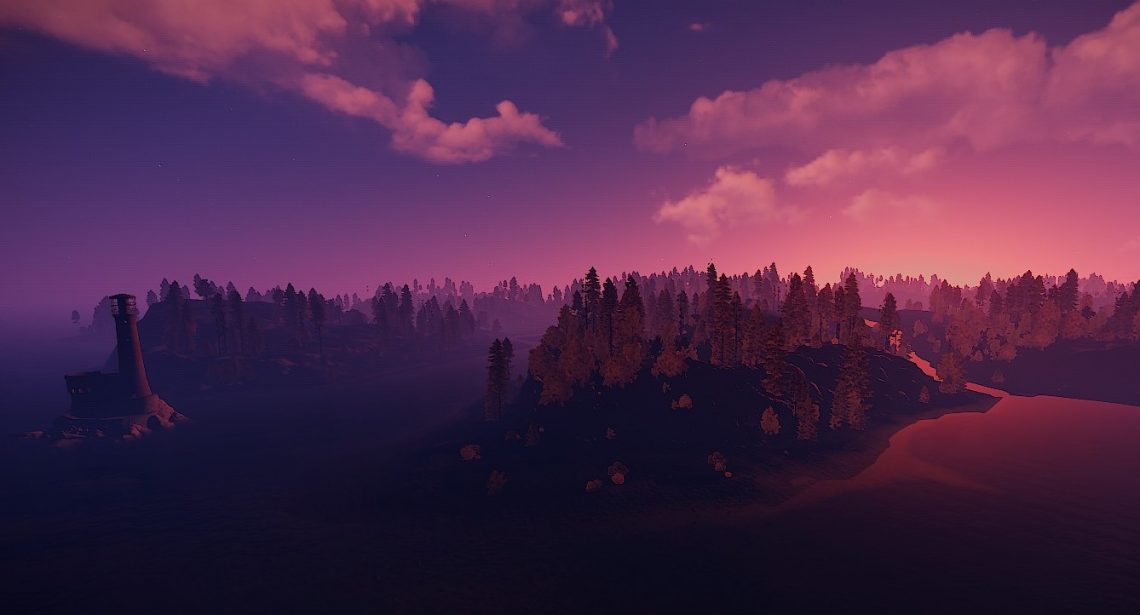 Wipe changelog 06/06/2019
Good evening Wastelanders!
A short wipe passed by and we're getting ready for new forced update. Even though there was only one week in between of map and forced wipes, we managed to do pretty many changes on both servers. There are still some remaining fixes which we would like to apply as soon as possible before we put more attention in our Vanilla PVE.
As you know, this month we encountered many issues with the crazy pings but also poor communication from the side of our provider which made us decide to part the ways and find different hosting company. We are happy to announce, that we successfully found a new provider where we have much better control above the server (since now, we are also able to see if there are any actual ddos attacks going on etc). We have a good hope that this is even better place than before and are super excited about this! 🙂
On a positive note, we have decided to upgrade the server from Intel i7 8700k processor to the Intel i9 9900k. Even though we managed to stabilize the performance, we have a good hope that this will bring us even more opportunities. At the same time, our Vanilla PVE will be brought over to the new host as well!
Since now you will find our servers on brand new IP addresses:
Main PVE: 185.38.151.42:28015
Vanilla PVE: 185.38.151.42:28017
The /info got biggest attention to update outdated, tweak few rules and polish some wording and styling.
The most important rule tweaks:

Server restarts at 00:00 and 12:00 CEST with one hour notifications. Anything lost due the restart won't be refunded!
Respect every player and staff member at all times! Trolls will be kicked out.
No advertising or promoting violence, terrorism, religions, politics or pornography in chat or signs!
Taking over and/or modifying base of others = Permanent BAN! Don't authorize a TC without permission!
Entering locked base without permission of the owner will be punished! Do NOT build trap bases!
Use /where to find your corpse. Loosing loot at tricky place is your own responsibility!
The current building limit is 60 foundations, 5 floors high and 500 entities per building. Chests, Furnaces and other deployables do NOT count as a building entity.
It's forbidden to place cupboards around your base to 'claim' an area of your own. Beware also building multiple buildings close to each other!

/kit recycler changed to /rec
Added /unlockhelicrates
Updated the donation perks
Added Zlevels to RP exchange info
Added Played time based ranks
Removed no longer used OilRig platform info
Some other small changes
Updated Agree/Disagree screen
Plant clones stack again (based on the Discord voting)
Added 1RP for breaking a barrel for request to clear all barrels at the loot piles
Murdereres/Scarecrows give correctly 15RP now
Scientists give correctly 20RP now
Scientists and Heavy scientists on the Oil rigs monuments give RP now
Outpost will now kill Zombies and Scientists instead of shooting them for eternity
New info hud inspired by Main
Added 7-day purge
Added chat filter with the same settings as Main
Added playtime ranks the same as Main
Adjusted chatbot and /info
Adjusted vote rewards to the same as on Main
Added 2x gather multiplier on resources
Installed 3k procedural map
Removed temporarily skinbox to prevent the nullreference errors
See you after the wipe at the brand new place!!! 🙂