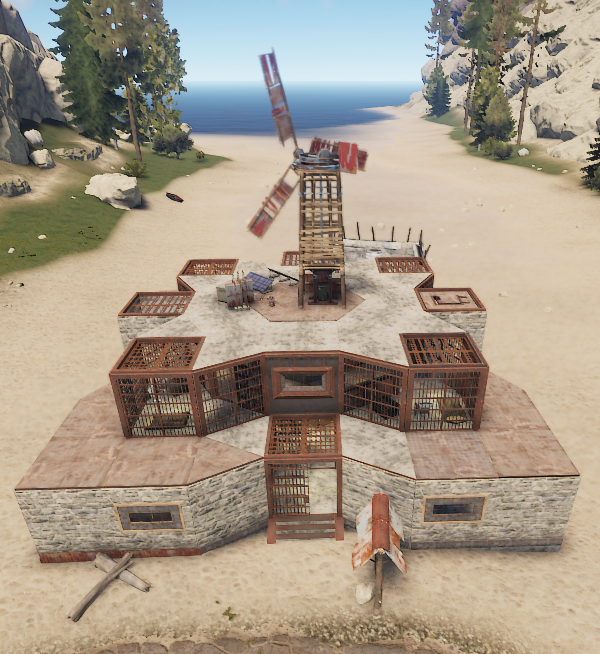 Wipe changelog 30/05/2019
Good morning Wastelanders!
New wipe means new start again, but this time not so literally yet though! As you might have noticed, we went through some really serious issues during the wipe including high pings of multiple players at the same time. Our trustworthy Ping plugin didn't really do the job we would need at that moment so it required some of different settings to kick people faster before the server crashes. It was really frustrating period of time and we tried to contact our server host multiple times where the only answer was – "it is your plugins or you need to wipe the server".
We don't really trust this story since the plugin line up is untouched for multiple weeks and we didn't introduce any bigh changes. This was actually the time for us to decide to search for another host. We hoped that everything will be ready by now, but unfortunately it has to wait until the forced wipe. Until then we will spend our time with tweaking and testing the new server to make it ready for all of you! 🙂
We hope that we will be able to provide you the best experience as we are going to upgrade our machine with the switch at the same time! Please be still one more week patient though.
And why just a week? Don't forget! This wipe is a short wipe due the 5 weeks cycle in between of the forced wipes! There is no blueprint wipe today and we hope to manage some great fun during the upcoming week as we did until now!
Added new items to the instacraft

Flasher light
Siren light
Audio Alarm
RAND Switch
HBHF Sensor
RF Broadcaster
RF Receiver
RF Pager
RF Transmitter
Chinese lantern
Dragon door knocker
Dragon mask
Grenade launcher + ammo
Combat knife

New town for this wipe by 100% British Meat (from the building contest)
New helitower
Minor tweaks on the event arena (roofed and Sams removed + sidewall for the zone)
There is something really important you all should know. This wipe we have found MANY bases around the Bandit camp which have insane amount of Siren, Flasher, Strobe lights and/or fog and snow machines. If we mean insane amount then we speak about 100 and more!
We don't want to limit anyone with using those objects but we have to draw a line. Many people don't realize that the more animation objects they place next to each other, the more lag and fps drops will occur on that certain spot. For some players it was basically impossible to enter such places.
Since now, we would like to ask ALL of you not to use more than 10 of objects mentioned above per base! We also claim the right to remove them if they exceed into the insane amount again without any warning. Please keep the things playable for all players and don't punish them with your indifference!
Also, we found people setting the frequencies on the RF Broadcasters to 55 which causes next issues – trolls other players with their pagers beeping forever as well as spamming the server with the errors. Please NEVER use the 55 frequency which is the default one! If we find those, the broadcasters will be removed and you might be punished! 
Enjoy the short wipe and see you soon on the brand new machine! 🙂
PS. We are preparing some small changes for our Community server!