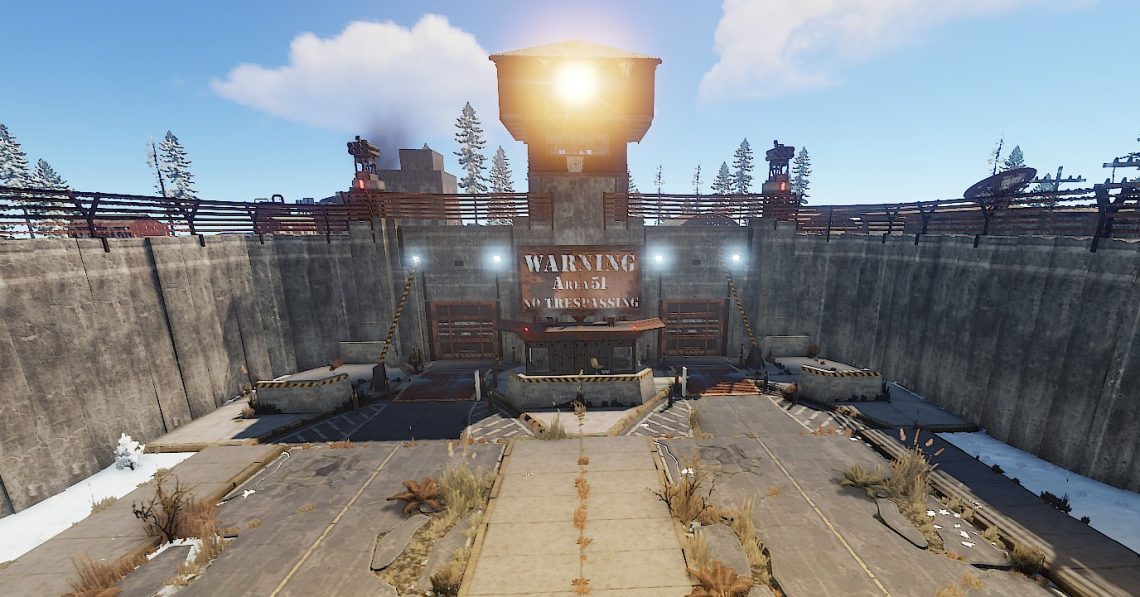 Wipe changelog 21/11/2019
Good evening Wastelanders!
This wipe on Main, we are bringing some really exciting news. Who follows our Discord might already hear that Area 51 has got some major update. We promised that the stage in which one the custom monument was wasn't the final one and now we can proudly present first new features!
Rando put a lot of time into wiring the whole thing and also got a great idea, which Operator made real! Area 51 will get a mini event which will be triggered once in time, so… be ready that you don't miss it! I will speak about more details further.
Fixed the Bradley key in /s. Now, it works properly again.
Bradzilla now can be spawned even if Bradleys are active at Area 51
Heli plugin got some optimization to improve the performance
Removed generator and windmill from the outpost to make a place for new items
Added horse shoes and horse armor to the Outpost for the request
Added horse shoes and horse armor also to the /s
Minicopters deal crash/collision damage again
Sleepers on dome are automatically teleported away to the town
Added a Race plugin back to create new events with better maintenance
Added possibility to build in the abandoned village wooden houses
Excavator is this time included in the map
Added new starter kit
Already in the beginning, when we brought the Area 51 back, we have promised, that this is not the final stage. First of all you noticed that there are two Bradley APC's driving around to add some more challenge but also at the same time, to give some better opportunity to more people to kill Bradley.
With this wipe we are introducing radiation and the puzzles! The main gate of Area has been closed down and you need to solve the puzzle first to get in. This will require multiple fuses but also some cards! Not only the entrance of Area is locked . Also inside the monument you will find a few mini puzzles.
Now the other part! Area 51 will also include a mini event which will be randomly triggered! Are you excited? Read further! A locked crate will spawn together with guards who most likely won't like your presence.  Once you start hacking, more waves will spawn randomly around the monument. After the crate unlocks for you, watch out for the chinook landing around. He will bring next bunch of scientists! Kill them before the time is up!
Be sure to have some backup any time you visit this place! This is most likely a no go for a solo, so group up and have fun! 🙂 
We hope you like those exciting news! There is still more on our to-test-list and we hope to bring you some more as soon as possible again! 🙂
Have fun and see you around!