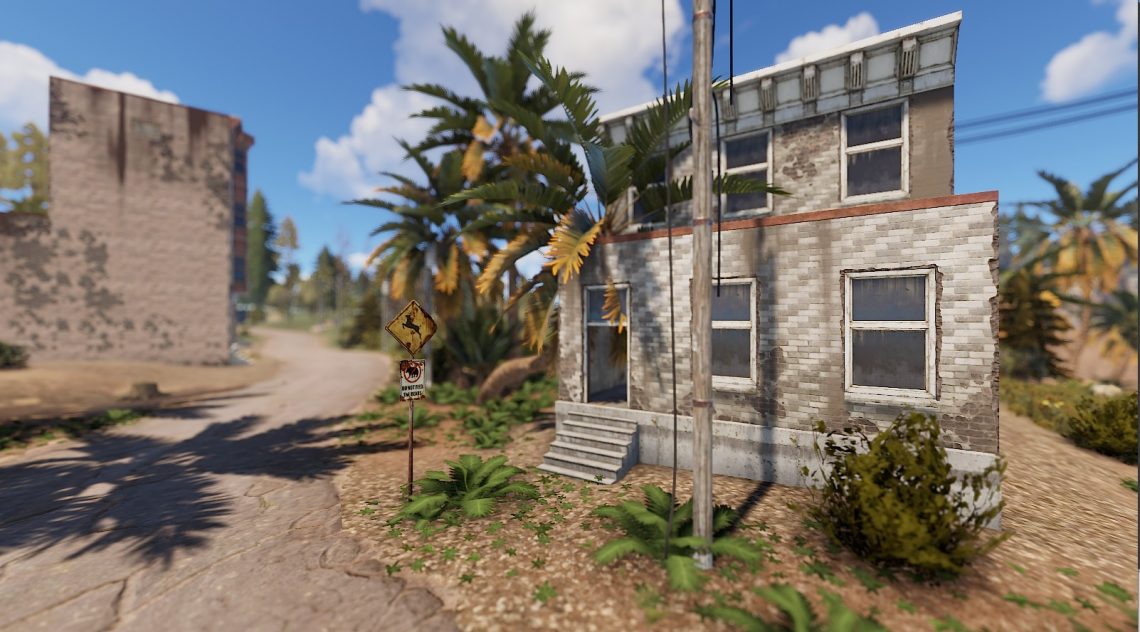 Wipe changelog 03/10/2019
Good evening Wastelanders!
To shorten the waiting time before the forced wipe, we are bringing you our casual Wipe changelog! I'm not going to write any long stories around and jump right to the facts as there is tons of awesome content coming in from our side!
We are super happy to have Rando back in the team and at the same time he decided to jump into a new function which you might be really excited about – a map creator/prefabber! Yes! You read well, custom maps are back! We have got a lot of questions about custom maps and we are going to give them a try over again!
Rando spend his time on adding some really great features in so please be sure, that you explore the map fully into the details! You might find out that the casual boring electricity poles might be actually exciting and worth exploring!
Clan islands are back – these can be fully claimed and walled off by clans with no consequences! Hurry to claim one to make your dream compound!
Ruins of old houses around the roads are back. Ruins can be used for building to change them into interesting creations! Make your base looking like a real house!
De-Dust deathmatch arena is back on own island to stay separated from the rest of the world. Please be careful while flying. The arena has also SAMs to prevent from players landing inside of the zone!
Various cool and mysterious places to explore! Be sure you explore the whole map and find some secrets! 🙂
Last few days, biggest attention was put also to the Heli. We were in a really close touch with Operator who did awesome job on any of our wishes. It was for a really long time on our plan to remove the Heli zone to give you all some more freedom and the time is finally here! Do you want to call some Heli to your compound and have fun with your clan/team? Do you prefer solo and are sick of everyone who shoots without your permission? Now, get ready and have fun!
Public heli zone has been removed and is no longer needed. Zone will be still used for the public Heli events though! The /heli command loses its function and will be enabled only during the events!
Public heli tower is closed as well and will be used only during the Heli events as until now! If you don't wish to participate the Heli event in the public tower and prefer your own tower, please be sure that you set your tower near on time!
FFA heli returns to patrol the map! Everyone is safe from the damage if you mind your business! Whoever hits the heli, you will become an interest and any of your entities will be damaged as well. Be aware that you can damage ONLY your own buildings to prevent griefing and trolling!
Personal heli is now fully locked to the caller and his team/clan. No one else can damage it and it will ignore the unapproved players.
Base damage from personal heli is as well locked only to caller and his team/clan. Anyone who who anticipates is safe and will receive no damage.
Non-team members can request assistance with a command "/har name" to help with heli. Owner can accept with "/haa", cancel with "/hac" or deny with "/had"
The global one hour cool down has been removed! The 5 minutes cool down after the crash remains. Remember: there can be only ONE active heli at the time for now!
Other minor but important changes
To compensate the heli changes, the building limit has been lifted to 750 entities, 70 foundations and 6 floors per base!
Added a small chance for a Zombie to jump out of the barrel
Added "accept all" function to the quests! No more need to accept one by one!
The "kill horse" quests were removed as they are pointless right now
Automatic Deathmatch events will now require minimum of two players to start!
We decided to skip a wipe sale for this time for a really good reason! In the past we already donated good amount of money to Hope For Paws foundation who rescues abandoned dogs and cats living poor life in the streets, takes care of them and provides them for adoption to give them a new loving home. We are huge animal freaks and we would love to support this organisation over again since there is World Animal Day on the way. We will donate 25 % of donations this weekend to Hope For Paws!
We hope that you will enjoy those changes and give us some positive feedback! Our goal is to get rid of some other boring rules to make our server more fun! There is more content on the way which we hope to bring you already with the next wipe!
Stay tuned and see you around! 🙂