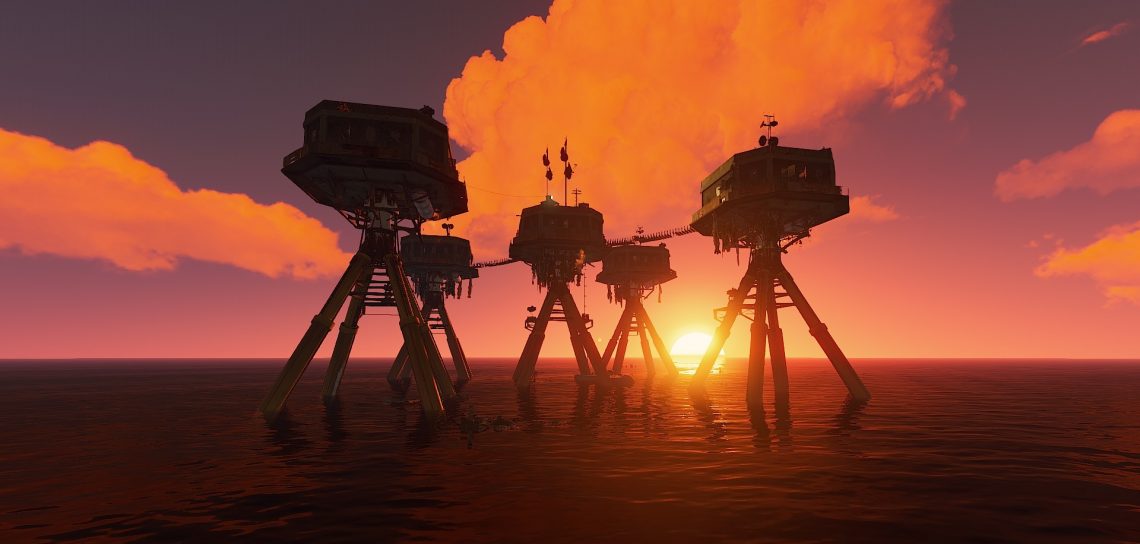 Wipe changelog 06/08/2020
Good evening Wastelanders!
You haven't heard much from us last few days as we enjoyed a few free days. However since there is the forced wipe on the way, we have returned to the important duties! Due our abscence, we haven't applied any big changes. There is a few small things worth mentioning though.
The car shop has got some important changes. We have noticed an issue with one of particles being removed with every restart, which brought the whole staff team nightmares and sleepless nights. Operator created the shop to be working well together with a building block from the TC, however since the car shop had no TC, we have encountered troubles. This is why we brought the additional garage which is fixing our issue and none of us needs to think of being up late or missing out the lunch.
We have got also a report, where the monument card readers were disabled for 3 minutes together with the car shop reader. The 3 minutes timer is set to give a player time to use the shop for himself only. Thanks to your reports we have found the issue and Operator made a fix and this problem should no more appear.
Since the last wipe was only a week wipe, we have re-used the map. it would be too intense for Rando to manage another map for one week. Of course, this wipe, you can look forward for a new winning map! New map vote will be available upcoming days on our Discord. Please be sure, that you check out the #voting channel to pick your favorite map!
New addition to the map – an underground monument
Guarded by plenty scientists
Includes many puzzles, so be sure to take plenty of cards with you!
All suggested skins have been added
Additional skins for Rocket launcher
Additional skins for Snow jacket
New summer starter kit
We would like to thank everyone who participated in the farm contest! We have reviewed your entries, took many factors in account and are voting about the best ones now. The winners will be announced and rewarded upcoming days! 🙂
3rd anniversary of Rusty Wasteland!
Last but not least, it is definitely worth mentioning that the anniversary of our server is on the way! 14th of August 2017 has the server been for the first time opened for the public and been around since then! We feel like this is a really huge achievement but of course, this all wouldn't be possible without all of your help!
This way, we would like to thank to everyone who has ever contributed to this awesome community. Weather it is just with having fun and playing around, bringing your friends, voting, donating, joining our crazy staff team… you all create the server together and make this place unforgetable!
Huge thank you goes to our loyal staff for their ongoing help behind the scenes and to the players, we wouldn't be able to manage it all alone! Their ideas on improvement have really huge value for us! Next huge thank you goes to Operator for creating awesome plugins and fixing the nasty bugs but also to Rando for creating great maps and monuments! 
We are incredibly proud of the journey the server has traveled so far. With all ups and downs, we always come out only stronger full of new experiences and ideas!
We hope to keep meeting you all still for a long time!
Follow our Discord announcements for more details and surprises about our anniversary! 🙂
We hope to bring some exciting stuff with the next wipe again! For now, enjoy the warm days and see you all around! 🙂