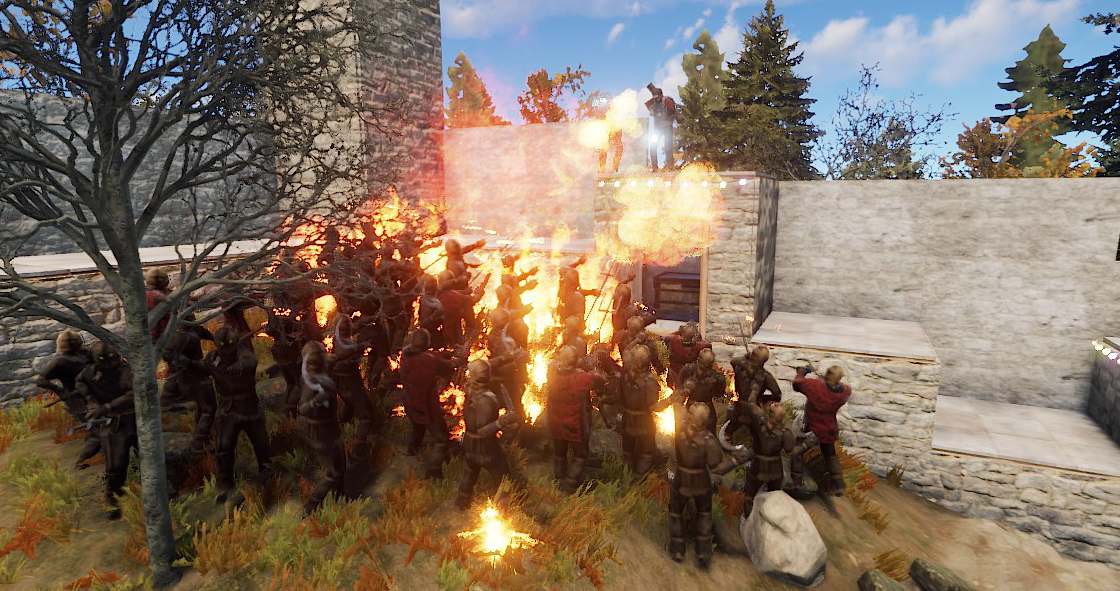 Wipe changelog 18/07/2019
Good morning Wastelanders!
This wipe was finally a bit of relax for us again since all the 'server crash saga' is finally behind us. It gave us a bit of rest in our minds but also some new ideas which we are bringing in today's wipe to our Main server.
We didn't put as much attention into changing a lot since everything is stable but rather looking to the future, what we can bring new. One of the biggest tests got the Event manager. We have got a lot of questions if the mini events are coming back, so the Medieval Siege event was the best timing to bring it up. Everything worked really well and we have set up a few new mini events which will be popping up during the day again!
In the end of the wipe we would like to make a vote  on our Discord to see which events are the most popular. We will be thinking of more in the future as well! 🙂 
Event manager is back with new deathmatch mini events with different weapons:

Grenade launcher
Rocket launcher
Bows
Pistols
Sniper deathmatch (L96 rifle)

Themed NPC's are back! We cleaned up some kits and found out older kits of NPC's which were always related to some monument! Meet Lizards, Astronomers or Conductors since now in Wasteland!
Starter kit will no longer be given on the spawn after wipe. Lots of people lost it with no possibility to claim those. If you are interested in the starter kit, you can type /kit to chose kit you wish to claim.
Added a daily kit (a little thank you from us, you can now claim a daily kit once per 24 h)
For this wipe claimed an Event island. This one will be used for purpose of special events such as Kyrie's popular Treasure hunt.
Some of you might already suspect, that we were preparing something new since we already mentioned, that a surprise might be coming with the new wipe!
We would love to introduce you our 3rd member of the Wasteland family internally called Building madness! We have opened a brand new server focused on those who love building with no limits and just want to unleash their creativity.
What the new server offers for start?
10x resources, 5x pickup rate
No building limit (max of 5 TC's is only limit)
Vanilla loot
Personal quarries & oilpumps in /s and donation perks
You can easily connect to the new server with keeping your game fully closed and clicking the link below! Wander around, have fun and let us know what do you think! 🙂 We will add the new server to the home page really soon and create its info page as well! Stay tuned!
We hope to bring even more changes and tweaks with the upcoming wipe! Our heads are exploding with the ideas again and we will do our best! 🙂
See you around!