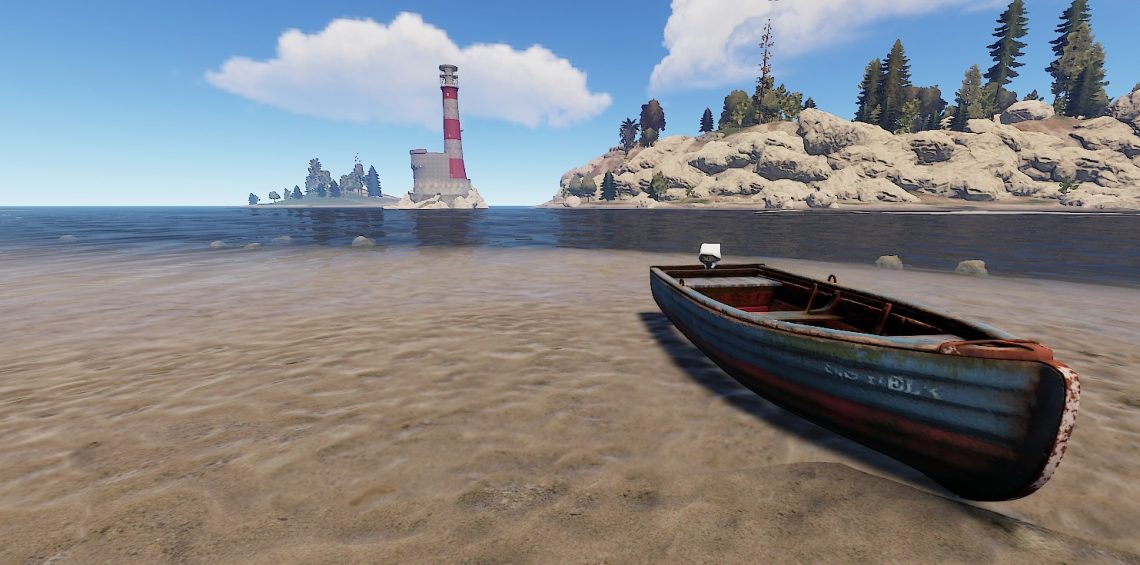 Wipe changelog 29/08/2019
Good morning Wastelanders!
We are about to start a one week short journey before the forced wipe hits again and we bring you some super exciting news!
On our Discord, we've already mentioned, that we have a new developer. For now, we would love to keep his identity discrete so that he doesn't get flooded with bug fixes and ideas and can fully focus on the real issues and new exciting content! We are incredibly happy to have him on board!
First attention has got a Bradley plugin. Nothing is changing for you as players, but it brings us as staff team some great features. Now we are able to spawn a Bradley with health you wish for! How about 100k HP? Oh wait! You already saw this beast at the Bradzilla event, right? From now on the Bradzilla events will be more interesting!
Hooray! Event manager is back again! Next of the "backstage" projects of our new dev was fixing up the annoying glitch which was leading to a serious "no durability" abuse. Since now, the Event manager is back and with that one also new mini events! Be sure, that your inventory is empty from any repairable guns and tools, otherwise you won't be able to teleport to the event! We are going to explore the world further in this branch and polish the old and good GunGame!
Event manager is back with new deathmatch mini games:

Fireman (flame throwers)
Miner (ice picks)
Bunny (bone knife and eggs)
AK
MP5A
Scarecrow, Pistol, Eoka, Sniper, Grenade launcher and Rocket launcher remain as they were
New clothes skins for the events are added as well!

After the Discord voting being really positive about Vanilla loot and we are now testing it this week! As some of you already expected, this includes also bandit camp, outpost & oilpump! This should slow down the collecting process as well as bring more balance! We will open new voting before the next wipe to get some more feedback from you. Please keep an eye on the Discord!
Back to 4k Procedural map for this wipe (there is not many changes from 4.5k maps but also the wipe is short 🙂 )
Added Bradley/Bradzilla leaderboard! Use /bradlb in the game chat 🙂
Found and fixed a bug in turrets taking a damage. They still can be damaged in the Vault zone!
To give you some clarification which are the forbidden items for the mini events, we add also a list below so that you know what to keep in mind!
Chainsaw

Jackhammer

Pickaxe

Salvaged Axe

Salvaged Cleaver

Salvaged Hammer

Salvaged Sword

Icepick

Hatchet

AK

Bolt
L96

LR300

M39

M249

Semi-auto Rifle

M92 Pistol

Python


Revolver

Semi-auto Pistol

Rocket Launcher


Double Shotgun
Pump Shotgun

Spas 12

Custom SMG

MP5A

Thompson

Crossbow

Compound Bow

Hunting Bow

Mace

Machete


Longsword
Our Olympic games are nearly over! We are counting the last points and will have still some last pointed events where the winners will be decided! The results are really close to each other so it becomes super thrilling!
Here is our top 10 leaderboard!
1 Peachy
2 Horus
3 Danq_Defender
4 Mustang
5 f0rest4kill
5 SpeedingTurtle
7 FlatCap
8 vexarius
9 Blaki
10 smit2k
10 Alli3c4t
We wish all participants good luck and see you around really soon at the last pointed events! It was lots of fun and we will definitely do some more of those!
Enjoy the short wipe and see you all around! 🙂 Some more super exciting stuff is about to come!