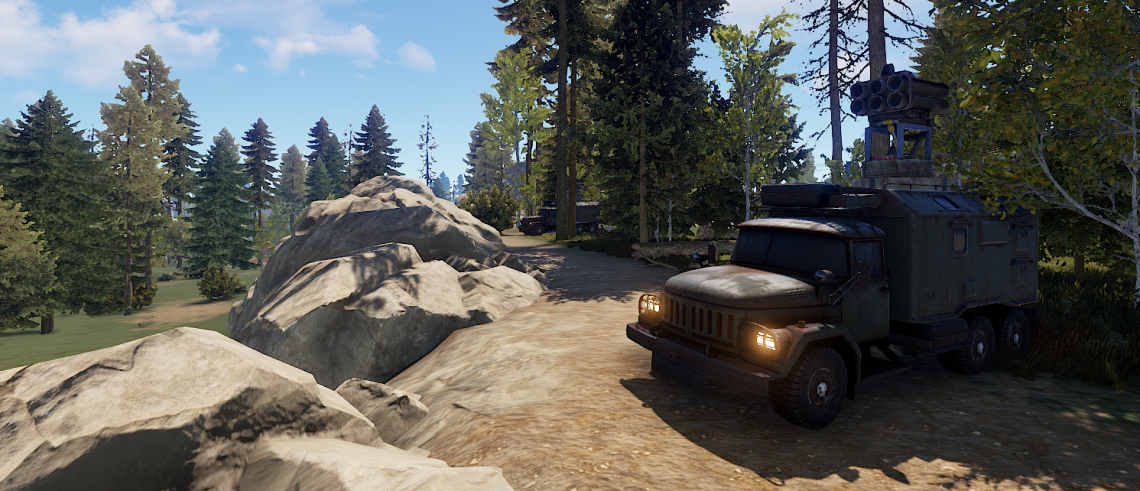 Wipe changelog 04/06/2020
Good evening Wastelanders!
We hope you are still doing well and are staying safe! Tonight, we are getting some building additions! It's time to build real castles with spiral stairs inside the towers or just some fancy bases. We are super excited about this update but also slightly fear it. 
Due the new building blocks being added, there is a high chance that a few really important plugins might break down. We would like to ask you for patience, as always we will do our best to fix everything as soon as possible! We just hope that we will be pleasantly surprised though 🙂
Besides this, there is also the new companion app coming out tonight for your phone mobile. We don't trust that this feature will be really bringing some advantage to our server, but will be enabled for you to use it though.
The corona virus unfortunately influenced the development of our server as well since Operator is more busy during this time. We are in a close touch though trying to fiddle with the things around as much as we can. We feel like it is fair to give you the update about this situation as well. At the moment we are working on the base damage in the heli plugin which is already a long term promise and we really hope that we can bring it already during the wipe with brand new functions!
Please be aware of the fact that the heli will be doing damage to the bases in the future again! We really hoped to have this ready with this wipe, but unfortunately we met a few issues which need to be fixed first so we decided to take still a little bit more time to have all ready and perfect rather than a rush!
Rando spent lots of time on fixing and polishing the issues on Facility X. With a help of HardLogin who was our voluntary tester for this monument since he knows it really well, he managed to catch all spots where the Scientists shoot through the wall and we have a really good hope that this will no more happen and the monument is free from strange glitches!
Please let us know in case you still find some missed spot, but this should really NOT happen!
Our staff member Miraculous had lots of fun with the map editor and you will find a little creation of his as a new addition to the Area 51, but be careful! The security level of the whole monument is again slightly tighter! We have noticed that some players still feel like there is a need to avoid the puzzle and cheat with using the minicopter to fly in. Be fair towards yourself and others!
There are also few new additions:
Custom spermket
Custom gas station
Custom warehouse
1 secret bunker to build in!
New starter kit is in!
New items added to the stacks:

Electric heater
Water pump
Fluid combiner
Powered purifier
Metal facemask
Metal chestplate
Added SOFORT payment gateway (EU-based gateway, similar to iDeal)
Added Stripe for worldwide credit card payments
We have noticed, that the purge doesn't work as initially thought. Some players are either cheating the system or not really playing fair. We are trying think of a fair way to keep you busy until the end of the wipe. We started to breed some idea and we will try to implement it by the end of the wipe as we don't like to see what we saw this time.
We've already got a few ideas in progress but they will require still a bit of time and preparation but we hope it will be some exciting content so… stay tuned until the end! 😉
We hope that you are ready for the wipe and look forward to the new adventures!
Have fun and see you all really soon in the naked land! 🙂