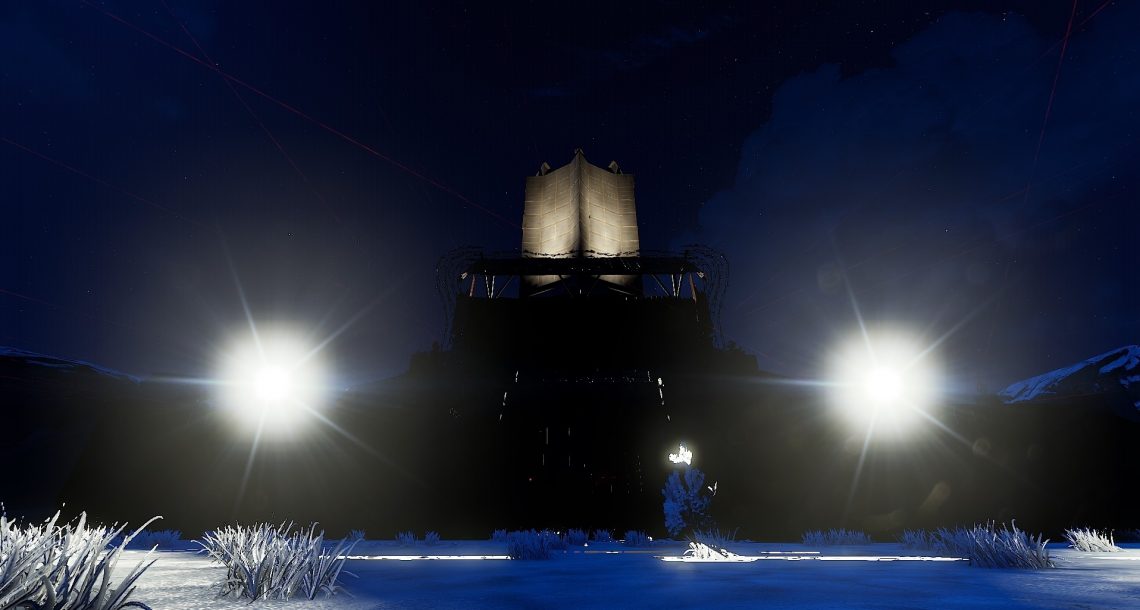 Wipe changelog 18/06/2020
Good evening Wastelanders!
We are two weeks away from estimated time where the new modular cars should come in the game. Has any of you already joined a staging branch to test them out? Everyone is for sure really excited for them! But we still have to wait some more.
It slowly starts to become a tradition that we don't change too much before the forced wipe knowing that a lot of things can potentially fail. However tonight is the map wipe and we have prepared a few great things and updates for you! 🙂
Seems like Rando reads minds of some of you. Recently some of you mentioned, while the map was already being created, that you would welcome some more of "off-shore" monuments. One of the recently purchased prefabs was also a small but challenging sea Maunsell Sea Forts monument. Be sure to enter only with good gear, this is nothing for the nakeds!
Other new addition is also a Metal-Sulfur mine. This is a nice under ground mining complex to give you some extra resources.
Other map changes:
Reduced amount of ruins to build in (they are no longer as popular as in the beginning)
SAM sites were added to the Oil refinery monument! This was requested multiple times by many of you to reduce the easy Bradley kill. Be careful while passing this area!
Reducing the chance to kill Bradley is not the only precaution we have taken. Already last wipe Operator created a small admin sided addition where we can see potential campers. This was reason, why we didn't accept any of the camp reports anymore.
We did breed the idea slightly further, after seeing who should be punished for this behavior which is against the rules. Since now, anyone camping Bradley will receive a nice tag of shame and will get damage blocked for 24 hours if the situation will require so.
Of course, that sometimes can happen, that you will occur on the wrong spot at the wrong time and we will tolerate some of the kills, however if it will be proven differently, the punishment will be served. The 24 hours block will follow after at minimum (for now) 5 logs and logs will get cleared every wipe so you start every wipe with a clear page.
MM invested some good time into tweaking the QuickSmelt settings to replace the /smeltlevels as originally planned a few months ago. We took in account the smelt level of one of long term players who's level was the highest and adjusted to these rates. By now each of you should be smelting faster than you were used to (regardless your current level).
We hope that giving each of you faster smelting will reduce amount of the furnaces and the load on the server. This will be applied to both large and small furnace and small refinery. Please keep in mind, that wood will still burn in other deployables such as stone fireplace or campfire the same (vanilla) speed, so creating a charcoal farm will create a laggy hotspot. We highly recommend to set up a refinery to burn your wood down into charcoal as that is the most efficient way.
The smelting will be 6x faster than vanilla. If you find any strange behavior, please let us know immediately so that we can investigate and adjust the settings into perfection!
LootBouncer has got an update and tweak of settings. Crates should be get emptied automatically after 30 seconds.  Loot pile will automatically drop items on ground after 60 seconds if not fully looted. This is to prevent the one barrel loot piles, increase the spawn of loot and give others chance to farm components as well.
BestPrice has been updated. Operator has changed the way the best price command searches for items. It should be possible to find scrap, sulfur or wood without any issues again!
Triangle hatch & grill, + red button stack to 50
Triangle hatch & grill, + red button added to the instacraft
Reduced the Eoka stack to 1
Last two wipes the Purge became a really dirty competition which was something we somehow did expect and that only confirmed why we tried to avoid the purge day as much as we could. It was a trial and after the Discord voting a few months ago, many of you agreed that we should focus further on PVE which we will fully support!
How the last moments will look like before the wipe, you could already see yesterday. We would like to develop this idea still further with more additions. For now, our idea is to add Zombie hordes in the second half of the wipe. Adding them to the server before the end of the wipe gave us good overview how the server will perform. We won't be adding them in the beginning of the wipe, so that everyone has time to prepare and gear up rather than getting killed with the most valuable things before you lay down the first foundations.
Second one on the list (for now) is a big Fortress. Similar to Vault, you need to destroy the building to find treasures. Fortress is much larger than Vault, does not have a teleport and does not include tracking to lift a bit of the weight from the server, but also the loot won't be used anymore. Instead, you can find some goodies, that you will carry over to the next wipe!
We would like to develop this idea further, so don't be afraid to give us some more suggestions if you have any and let us know how did you like the very first edition!
Fortress goodies winners:
Solbane:

 Mining Quarry
Zladder: Oil Pump and 4.95€ coupon
Iniekcja: Recycler and Pumpjack

Sprytny zbyś:

  Repair tool for a month
Luukpuuk: Mining quarry
Would you like to be on the list next time? Then be sure to follow our Discord and be ready for the end of the wipe! 🙂
We hope that you are excited about the news that will come after the wipe! We do have some more ideas in mind which we hope to make real soon again! For now have fun and see you all around! 🙂